On this very day, Christians are being persecuted and driven out of the Middle East, China, Africa and around the world in what is called a modern day exodus and extinction. Every 5 minutes a Christian is killed just for uttering these words, "I believe in Jesus Christ."
Then shall they deliver you up to be afflicted, and shall kill you: and ye shall be hated of all nations for my name's sake. And then shall many be offended, and shall betray one another, and shall hate one another. (Matthew 24:9-10)
But understand this, that in the last days there will come times of difficulty. For people will be lovers of self, lovers of money, proud, arrogant, abusive, disobedient to their parents, ungrateful, unholy, heartless, unappeasable, slanderous, without self-control, brutal, not loving good, treacherous, reckless, swollen with conceit, lovers of pleasure rather than lovers of God, having the appearance of godliness, but denying its power. Avoid such people. (2 Timothy 3:1-5)
Lying of the tip of India sits Sri Lanka. On April 21, 2019, an Easter Sunday, suicide bombers from ISIS attacked St Anthony's Church in Colombo, St. Sebastian's Church in Negombo, and Zion Church in Batticaloa killing 259 and injuring over 500 Christians.
It was said to be the largest south Asian attack ever.  An China continues to persecute Christians Helen Raleigh (1) who is a senior contributor to The Federalist wrote how "In 2018 alone, more than 10,000 Protestant churches in China were forced to shut down." 
President Xi Jinping demands that Christians sing songs of praise to Xi and the Communist Party before they worship anything else. Because of this many Christians are forced to hide in private worship houses to praise the Lord Jesus Christ. 
In January of 2018 the Chinese government demolished the Linfen's Golden Lampstand Church as Christians watched in tears. It came less than a month after they demolished a Catholic Church in the neighboring province of Shaanxi.
In China's Henan, Anhui, and Shandong provinces crosses on thousands of churches have been dismantled and Christian believers have been forbidden from attending Church services.
In Beijing the local government demanded to install surveillance cameras in the sanctuary of the Zion Church. They refused and the Church was legally banned for breaking the "mass gathering" rules. According to the government, the church's "Illegal promotional material" was confiscated.
The AsiaNews , A Catholic news site, reported that in Shangrao, a city in Jiangzi province, at least 40 churches were forced to display banners that forbid foreigners from preaching, and anyone under 18 from attending Church. It added that in Shenyang in Liaoning province and in Xuzhou in Jiangsu province, "dozens of domestic churches have been closed …forcing communities to join the Three-Self Movement, the official government controlled Protestant community."
And it's not just in China either.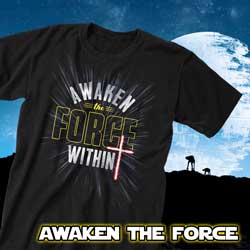 In January 2020 Nicole Russell (2) from the Washington Examiner reported that "tragedy struck the West African nation of Burkina Faso earlier this month when a gunman killed 14 people worshiping in a Christian church."And went on to say "The persecution of Christians around the globe, but especially in Africa and the Middle East, is nearing "genocide" levels, according to a 2019 report commissioned by the U.K. government.
The report estimated that 1 in 3 people suffer from religious persecution, and Christians were the most persecuted group. It found that in the near future, Christians could be "wiped out" from the Middle East, and Christianity itself could disappear altogether in some countries."
In November 25, 2019 the Barnabas Fund (3) reported after a fact-finding mission to Nigeria, the extremists in northern and Middle Belt Nigerian states have killed thousands of Christians. Armed Fulani militants are targeting Christian communities in an aggressive and strategic land-grabbing policy, epitomized in the phrase, "your land or your blood".
Baroness Cox, a patron of Barnabas Fund, found that there is a deliberate targeting of Christian pastors and community heads. It is estimated that over 1,000 Christians have been killed since January and more than 6,000 slaughtered since 2015. Almost two million people are believed to have become internally displaced in Nigeria, largely because of the attacks by Boko Haram and Fulani extremists. Survivors report horrific incidents where heavily armed militants have killed, maimed, burned and kidnapped Christians. 
"Persecution is real here. We are targeted because of our faith," said one distraught Christian leader in Borno State. Another Christian leader in Bauchi State identified five groups working together against Christians: Boko Haram, the Muslim Brotherhood, the Maitatsine, the Kala Kato and Fulani militants. These jihadists have sophisticated weaponry and even use helicopters to target villages. The "religious cleansing" element of these killings is considered to be part of Boko Haram's broader aim to establish an Islamist caliphate in north-eastern Nigeria. In August 2016, the terrorist group declared they would "blow up every church and kill all citizens of the cross". The carnage has gone largely unchallenged by the Nigerian Federal Government. 
(1)Helen Raleigh is a senior contributor to The Federalist. An immigrant from China, she is the owner of Red Meadow Advisors, LLC, and an immigration policy fellow at the Centennial Institute in Colorado. She is the author of several books, including "Confucius Never Said" and "The Broken Welcome Mat." Follow Helen on Twitter @HRaleighspeaks, or check out her website: helenraleighspeaks.com.
(2) from the Washington Examiner (washingtonexaminer.com) on Jan. 8, 2020By:Nicole Russell (@russell_nm) is a contributor to the Washington Examiner's Beltway Confidential blog. She is a journalist who previously worked in Republican politics in Minnesota.(3) The barnabasfund.org Barnabas Fund is an aid agency for the persecuted Church. We work in over 60 countries around the world where Christians are marginalised because of their faith.
Latest posts by CotoTKing
(see all)
Coto T. King is the writer of Christian Fiction and Non Fiction books, short stories, and articles. She is a follower of Jesus, a Do It Yourself rock star, a lover of dogs, a computer nerd, an all around fix-it queen, a carpenter, a mechanic, and a great cook. When nothing needs fixing, on an average day you will find Coto writing, cooking, walking the dogs, playing computer games, and gardening.